Discover the Philharmonie de Paris
Unlimited
Music
Listen, watch, learn, discover and practice music in every form.
Every genre
About 500 concerts per year: classical, baroque or contemporary, world, jazz, pop, rock.
Activities for everyone
Weekends
Mini-festivals on a theme, genre, musician, instrument or geographic area—with concerts, conferences, shows and family workshops, etc.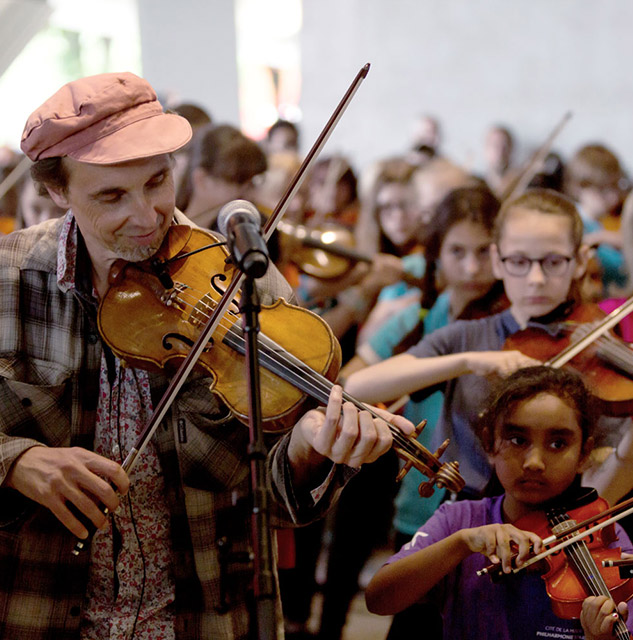 Musical
culture
Enhance your musical culture with various activities: pre-concert sessions, musical culture cycles, conferences, meetings, and roundtables.
Family-oriented

concerts & shows

Families can enjoy music and fun ways to learn together, and attend activities and workshops to take part in certain shows, etc.
Adults, children & families

Workshops

Experience music first-hand through collective playing and educational talks, exploring classical, jazz, contemporary and world music, etc.
A museum to experience music
8 455 instruments and art objects: a history of Western music from the 17th century to today and an overview of the main musical cultures of the world.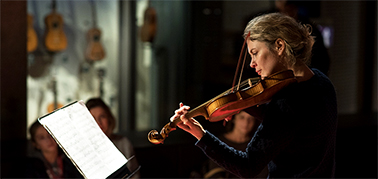 Musicians at the Musée
Every day, musicians play live music in the collection spaces and present their instruments to the public.
Touch Music
A fun, interactive exhibit where visitors can touch the instruments in order to learn more about them.
Concert walks
On Sunday afternoons, a series of mini-concerts and musical workshops are offered in the different museum spaces, exploring the intertwining themes of music, the arts, history and society.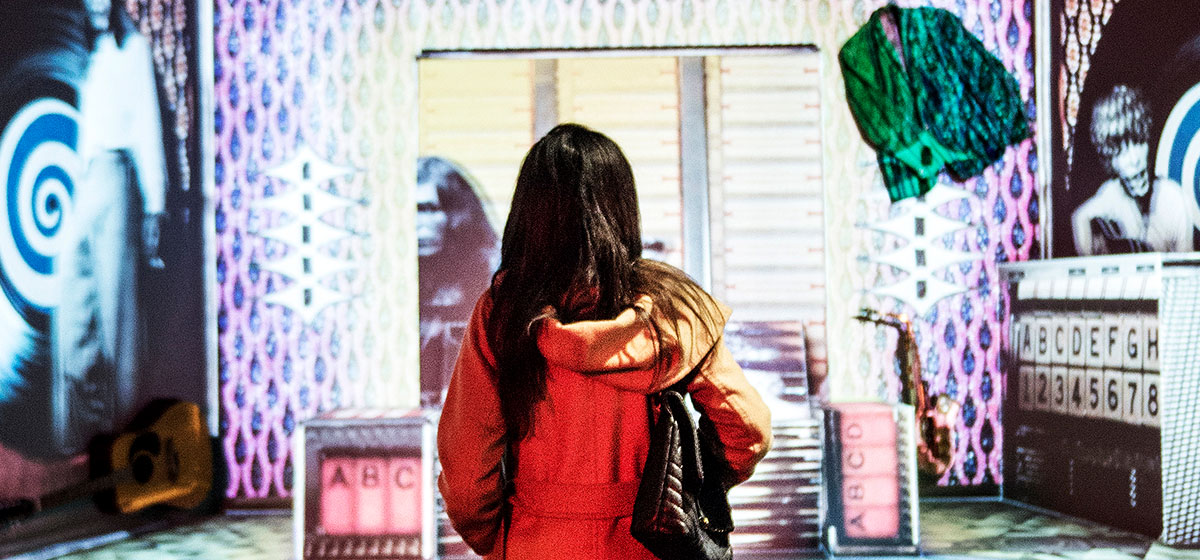 Exhibitions
Music, arts, history and society mixing or crossing over each other.
Démos
Démos youth orchestras
Orchestra practice as a means of cultural democratisation: thirty youth orchestras have already been created across France.
Philharmonie Live
Hundreds of live concert videos available for free on dekstop or mobile app.
Online magazine
Interviews, video reports of Philharmonie's backstage, news and music playlists...
A place of knowledge and research
History, instruments tracability, musicology, human sciences...
Two architects, one ensemble
The Symphonic hall - Grande salle Pierre Boulez
Following neither the 'shoebox' style (as at the Musikverein in Vienna), nor the 'vineyard' style (as at the Berlin Philharmonie), the Philharmonie de Paris invents a model all its own, with an adjustable concert hall based on the concept of envelopment. This original design required innovations in architecture, stage design and acoustical engineering. The architect, Jean Nouvel and lead acoustician Sir Harold Marshall designed the room during synergetic sessions, with the architect, acoustician and theatre consultant working in a highly collaborative environment.
The Studio
The Studio is intended for work sessions by complete orchestras, as well as baroque music concerts or dance shows.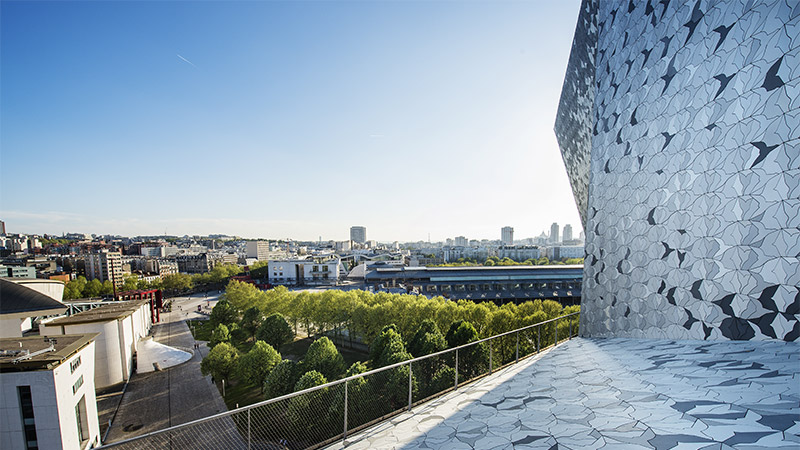 The rooftop viewpoint
The architect Jean Nouvel designed the Philharmonie as a hill that invites visitors to its top, a third Parisian 'butte' joining those of Chaumont and Montmartre, and a new summit from which visitors have a spectacular view of northeastern Paris blending seamlessly into the outskirts.
Temporary exhibition space
The Philharmonie de Paris includes a vast area allowing the hosting of temporary exhibitions connected to its' musical calendar.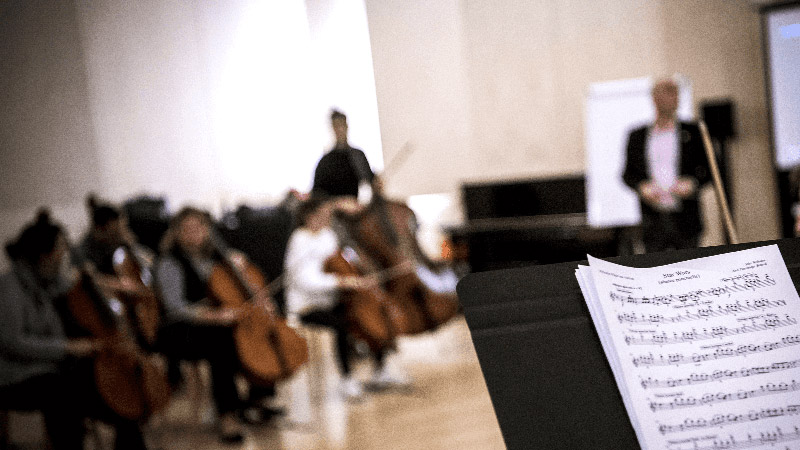 Educational spaces
The Philharmonie de Paris, of which the Pedagogic dimension is a crucial pillar, constitutes numerous rooms in which one can be initiated to music or improve oneself.
The Concert hall
The Cité de la musique's flagship room, the Concert Hall, was conceived by Christian de Portzamparc so that all styles of music can be played in it.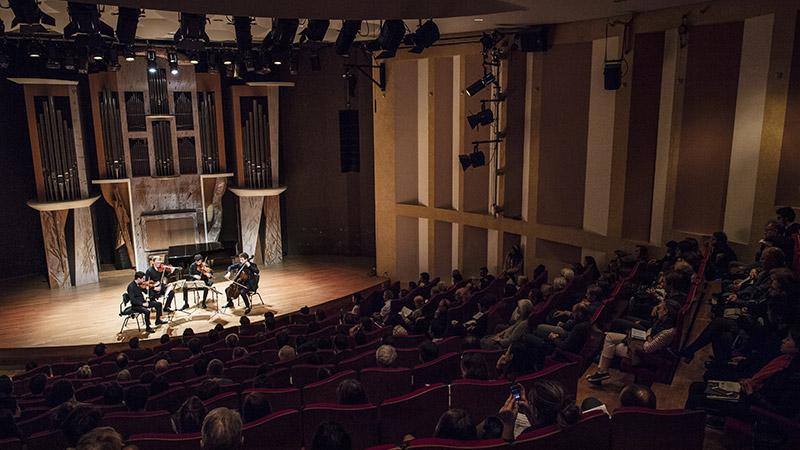 Amphitheatre
Offering each spectator a marvellous view and acoustics which serve small groups magnificently, the Amphitheatre is the perfect setting for chamber music concerts.
Musée de la musique
Conceived by the architect Franck Hammoutène, the Music Museum is separate space within the Cité de la musique, an intimate venue and suitable to the dialogue between musical craftsmanship and musical practice.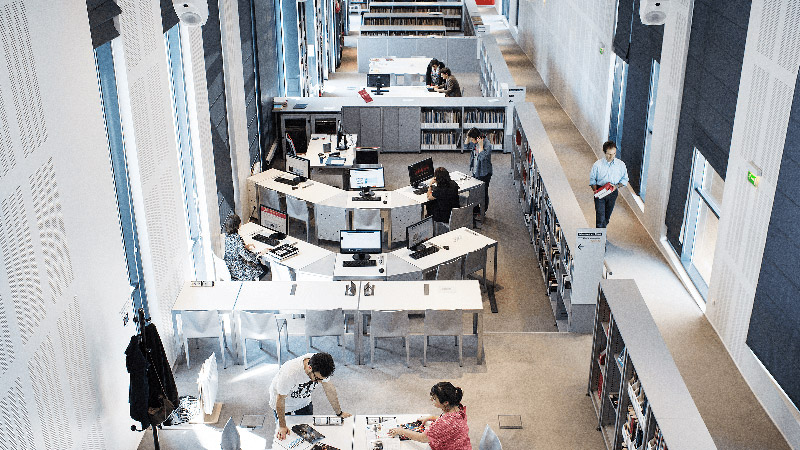 Media Library
Open onto the the Parc de la Villette, the Library provides a quiet space for professional musicians, aficionados or those simply curious, who wish to read up on music.
Educational spaces
In addition to the educational spaces of the Philharmonie, the Cité de la musique has two locales hosting educational workshops.
Rehearsal rooms
Numerous rehearsal rooms allow orchestras to work in optimal conditions.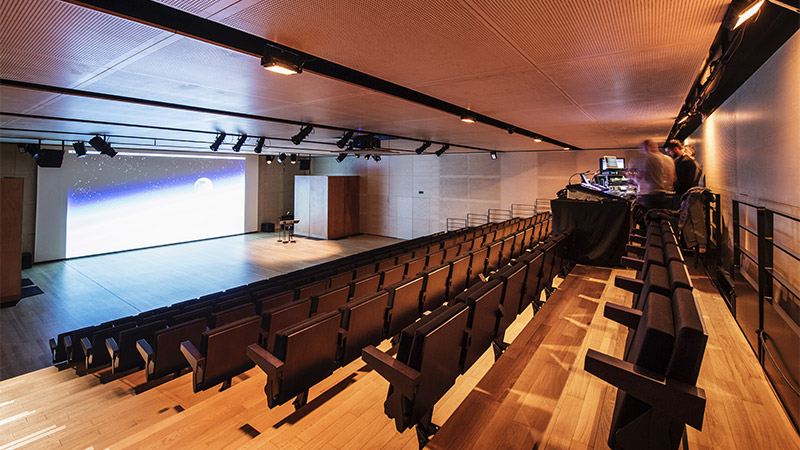 Conference room
With 170 seats and modern facilities, the Conference room hosts conferences, seminars, meetings and film screenings in the best conditions.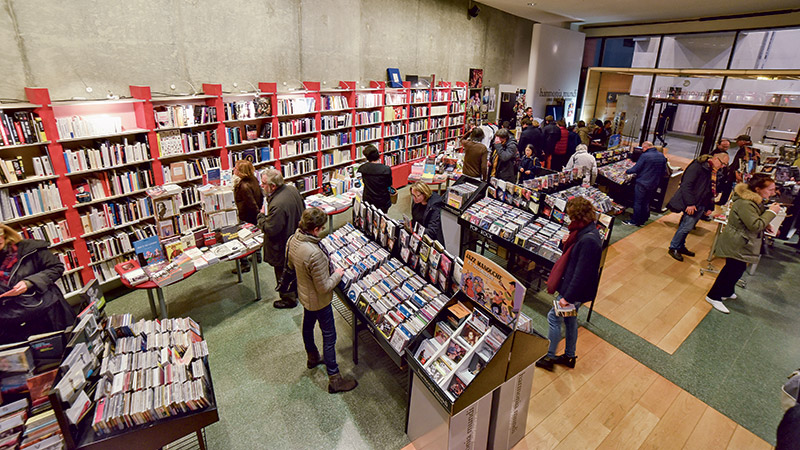 Gift & book shop
The Gift & Book Shop at the entrance to the Museum carries thousands of CDs from every musical genre, as well as a large selection of books about music.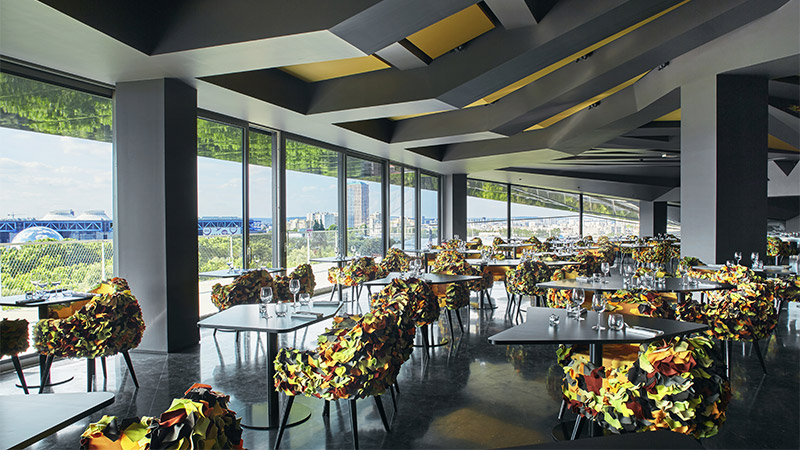 Le Balcon restaurant
On the 6th floor of the Philharmonie, Le Balcon restaurant offers sweeping views of Paris and the Parc de la Villette.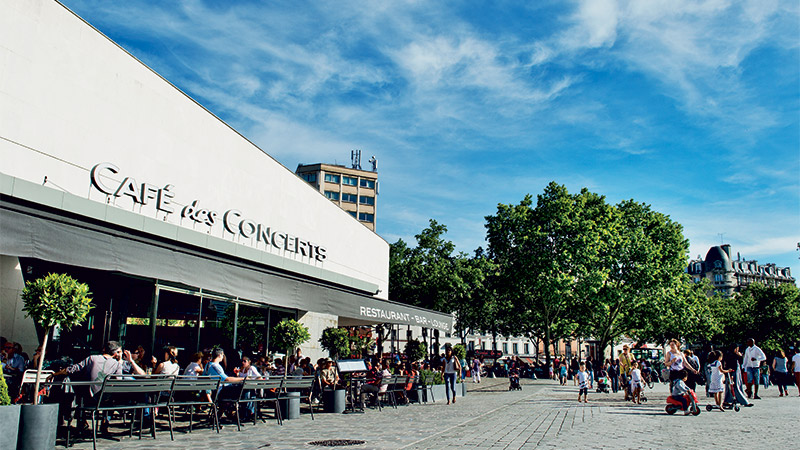 Café des concerts
The Café des concerts is an elegant setting beneath the portico, looking out at the plaza of the Fontaine aux Lions and facing the Grande Halle de la Villette.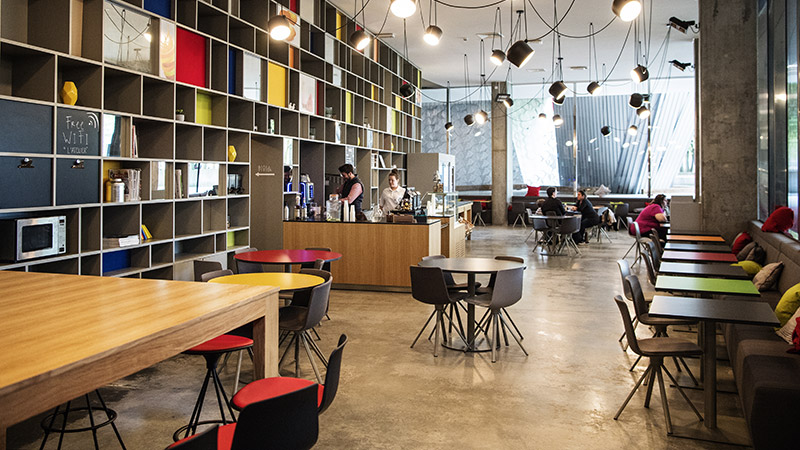 L'Atelier café
Enjoy a coffe or a snack on the Parc level.
Philharmonie for children
To expand its educational offering, the Philharmonie de Paris has decided to dedicate a 1000-sq.m. space to the discovery of music, set to open in 2020.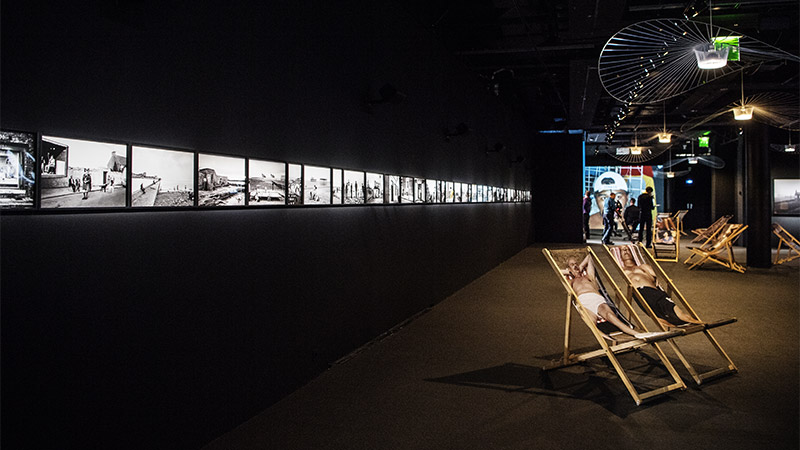 Exhibition space
Next to the Musée de la musique, a second temporary exhibition space hosts one time a year an exhibition mixing music and photography.
Our history
1981
Birth of the Cité de la musique project
Rehabilitating the site at La Villette—a core element of François Mitterrand's public works policy—made Pierre Boulez's wish a reality, creating a place where professional and aspiring musicians would coexist. It emerged as a joint project between the Cité de la musique and the Conservatoire national supérieur de musique et de danse, with architect Christian de Portzamparc chosen to create it.